Episodes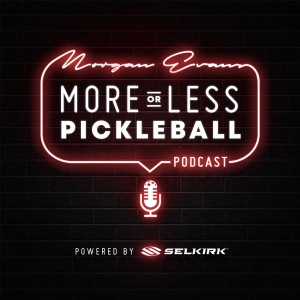 Tuesday Feb 16, 2021
Tuesday Feb 16, 2021
A new episode of Morgan Evans: More or Less Pickleball just dropped! This week features none other than the USA Pickleball Director of Officiating, Mark Peifer!

Tune in to hear Mark and Morgan Evans talk about refereeing, what it is like to be the Chairman of the USA Pickleball Rules Committee, and much more.
Find out more about the podcast on http://pb.fm/ or follow @MoreorLessPickleball on Facebook.
Find out more about Morgan:
Sponsors: