Episodes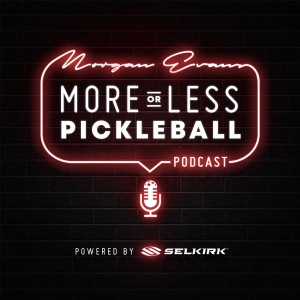 Tuesday Dec 01, 2020
Tuesday Dec 01, 2020
New podcast episode just dropped and this week features the extremely skilled and awesome Simone Jardim!

Simone is consistently crushing it on the courts - you are doing to want to catch this episode!

Hear Simone tell Morgan what she has been up to, what motivates her in Pickleball and much more. Plus, tune in to hear her share some incredibly helpful tips on Pickleball technique!
Find out more about the podcast on http://pb.fm/ or follow @MoreorLessPickleball on Facebook.
Find out more about Morgan:
Sponsors: