Episodes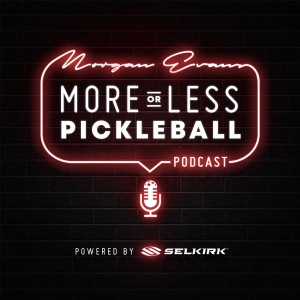 Tuesday Jan 05, 2021
Tuesday Jan 05, 2021
Watch out when Callie Smith hits the Pickleball courts! She crushes it, and is a force to be reckoned with.

Tune in to hear her and Morgan talk where her competitiveness stems from, her family, her signature Pickleball footwork (aka Callie feet) and more.
Find out more about the podcast on http://pb.fm/ or follow @MoreorLessPickleball on Facebook.
Find out more about Morgan:
Sponsors: