Episodes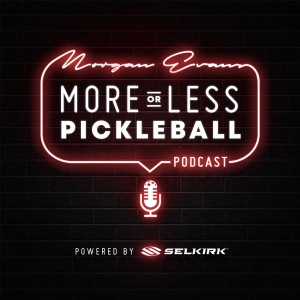 Tuesday Jan 19, 2021
Tuesday Jan 19, 2021
It's a great day for a podcast! New episode of Morgan Evans: More or Less Pickleball is up, and this one features Lauren McLaughlin - a commentator unlike any other and the voice of the APP.

Tune in to hear her and Morgan talk about the game, the media and Lauren's rise in a male-dominated field.
Find out more about the podcast on http://pb.fm/ or follow @MoreorLessPickleball on Facebook.
Find out more about Morgan:
Find out more about today's guest:
Sponsors: