Episodes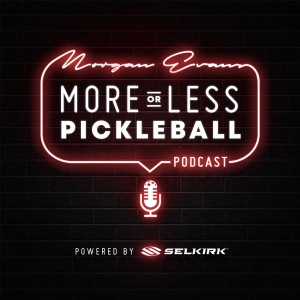 Monday Apr 19, 2021
Monday Apr 19, 2021
A new episode of Morgan Evans: More or Less Pickleball just dropped, and this week features the kinda Kiwi, Patrick Smith!

Tune in to hear Patrick and Morgan Evans talk about the state of Pickleball, his style of play and more.

Part 2 coming on 5/4!
Find out more about the podcast on http://pb.fm/ or follow @MoreorLessPickleball on Facebook.
Find out more about Morgan:
Sponsors: